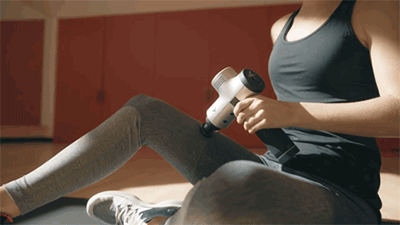 Get a deep muscle treatment, unlike anything you've ever felt before. Turbo Massage Gun helps promote blood flow and decreases recovery time which means more time feeling fresh and ready to do the Physical activities you love to do! ​
​Turbo Massage gun utilize percussive therapy, and it helps muscles recovery, reduce muscle pain, lactic acid build-up, improve range of motion and flexibility, and encourage blood flow.
Free Worldwide Shipping with DHL

* Due to COVID-19 the shipping has been slow. It take 7 days to receive the product.
​
1-Year Warranty
30-Day Complete Money-Back Guarantee
All products can be exchanged for one year

as long as they are not artificially damaged!
If it is damaged during transportation, we will compensate you for a new massage gun!
If you've been inside a gym or physio therapist's office over the past couple years—or scrolled through your Instagram feed—you've likely come face-to-face with a percussive massage gun. These popular tools look like power drills and are designed to aid recovery, decrease soreness and increase range of motion by pleasantly beating your muscles into submission.
​ Our Promise:
We back all purchases with a 30-Day Complete Money-Back Guarantee!
If you aren't COMPLETELY satisfied (which we know you will be) let us know and we'll get you a stress-free refund! ​
Instead of getting traditional massage therapy once a month, you can use these handheld devices from the comfort of your own home. Everyone from professional athletes to recreational gym-goers to those with chronic pain love Turbo Massage Gun